Bringing a new dog into your home is a big deal. Sure, it's exciting, but there are so many factors to consider — especially when you're bringing a dog into a home with small kids. Sadly, more than 50 percent of dog bite victims are children, and 61 percent of these bites take place at home. As scary as this sounds, many of these accidents can be prevented if you take the time to research the breed you are bringing into your home.
So, you might ask yourself what is the best dogs to get my young children.  After all a like time companion should not be a hast decision. The American Kennel Club lists the "calm and courageous" bulldog as one of its top picks for children, and we've added 5 more of our family-friendly favorites to the list.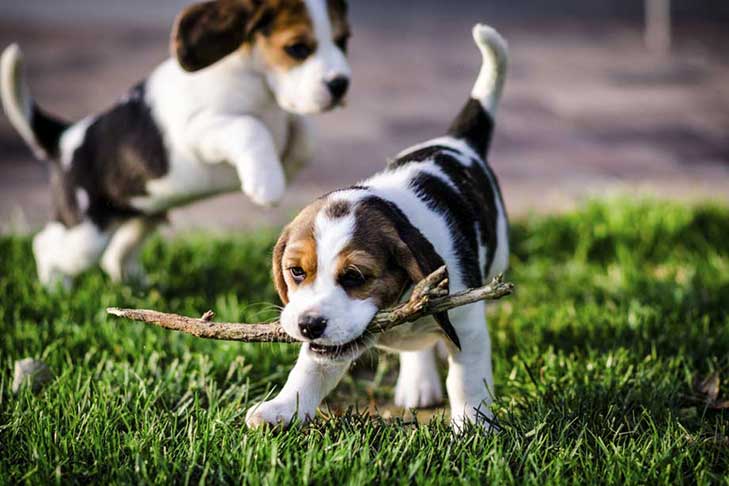 There are two Beagle varieties: those standing under 13 inches at the shoulder, and those between 13 and 15 inches. Both varieties are sturdy, solid, and "big for their inches," as dog folks say. They come in such pleasing colors as lemon, red and white, and tricolor. The Beagle's fortune is in his adorable face, with its big brown or hazel eyes set off by long, houndy ears set low on a broad head.
A breed described as "merry" by its fanciers, Beagles are loving and lovable, happy, and companionable—all qualities that make them excellent family dogs. No wonder that for years the Beagle has been the most popular hound dog among American pet owners. These are curious, clever, and energetic hounds who require plenty of playtime.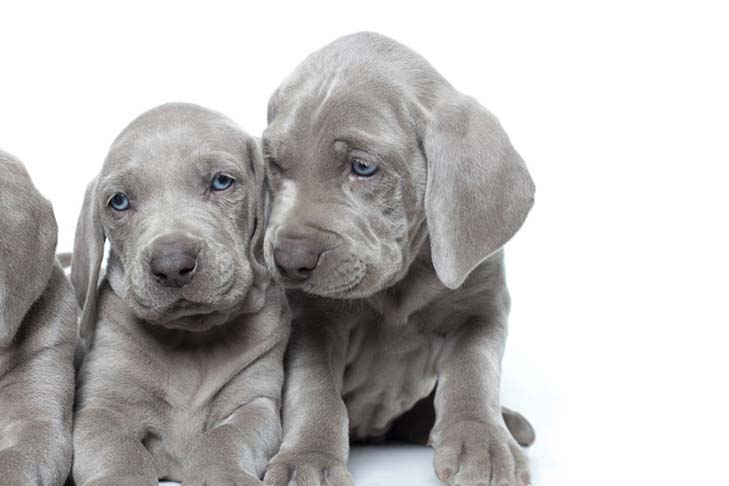 Instantly recognized by a distinctive silvery-gray coat, male Weimaraners stand 25 to 27 inches at the shoulder, and females 23 to 25 inches. A properly bred Weimaraner will be solid colored, with maybe a small white spot on the chest. The face, with its amber or blue-gray eyes framed by long velvety ears, is amiable and intelligent. Overall, the breed presents a picture of streamlined grace and balance. A well-conditioned Weimaraner on point is a breathtaking sight.
Weimaraners are excellent with kids and yearn to be full-fledged family members. Easy grooming, trainability, a loving nature, and a can-do-attitude make them excellent pets, as long as owners are committed to keeping them physically active and mentally engaged.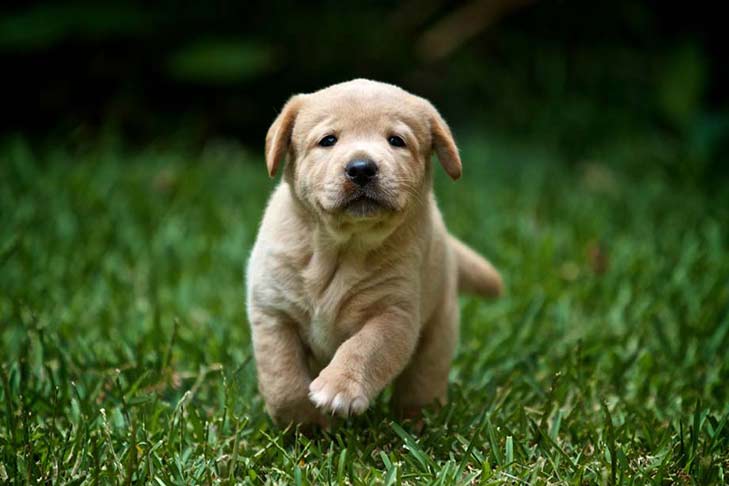 The sturdy, well-balanced Labrador Retriever can, depending on the sex, stand from 21.5 to 24.5 inches at the shoulder and weigh between 55 to 80 pounds. The dense, hard coat comes in yellow, black, and a luscious chocolate. The head is wide, the eyes glimmer with kindliness, and the thick, tapering "otter tail" seems to be forever signaling the breed's innate eagerness.
Labs are famously friendly. They are companionable housemates who bond with the whole family, and they socialize well with neighbor dogs and humans alike. But don't mistake his easygoing personality for low energy: The Lab is an enthusiastic athlete that requires lots of exercise, like swimming and marathon games of fetch, to keep physically and mentally fit.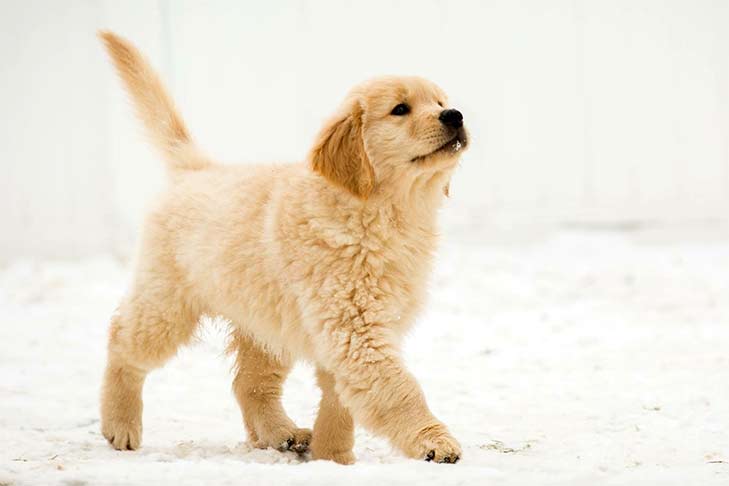 Goldens are outgoing, trustworthy, and eager-to-please family dogs, and relatively easy to train. They take a joyous and playful approach to life and maintain this puppyish behavior into adulthood. These energetic, powerful gundogs enjoy outdoor play. For a breed built to retrieve waterfowl for hours on end, swimming and fetching are natural pastimes.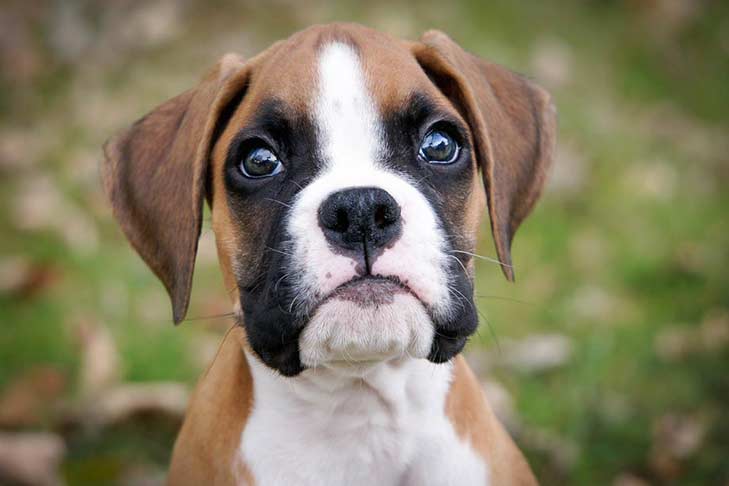 Boxers are upbeat and playful. Their patience and protective nature have earned them a reputation as a great dog with children. They take the jobs of watchdog and family guardian seriously and will meet threats fearlessly. Boxers do best when exposed to a lot of people and other animals in early puppyhood.