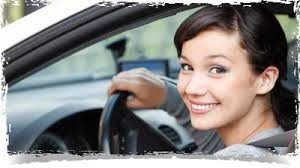 In a perfect world, we would all pay cash for our cars and never have to worry about debt or monthly payments. We would likely negotiate the sale price more aggressively with the salesman, because he would know that we had the money and could take our business elsewhere at a moment's notice. In the real world, however, only a small percentage of people are able to save up enough cash to pay for a car in full. The rest of us have to finance.
The problem with starting your car financing at the dealership is that you don't know whether the loan you're being offered is the best financing you can get. It can also complicate the negotiations and limits where you can shop to get the best price. The best way to counter this is to get pre-approved for your car loan. Getting pre-approved for a car loan is the closest you can come to the perks of paying with cash while not having to save up for months or years in advance.
Where Can I Get Pre-Approved for a Car Loan?
Auto loans are available from traditional banks (Chase, Wells Fargo), credit unions (Navy Federal, Boeing Employees Credit Union) or an online lender such as EasyAuto Loans. The interest rates and requirements will vary by lender, so it doesn't hurt to shop around. Lenders will finance new cars and used cars, and some also offer car refinancing.
What Are the Requirements?
The advertised interest rates you'll see on Web sites are usually reserved for those with good credit. If you have poor credit, however, there are still options. Lenders such as Auto Credit Express and Roadloans.com are more willing to take chances on consumers with shaky credit.
The rates will be higher, but at least you'll know what you can afford.
If you haven't looked at your credit score in a while, it is a good idea to do so. This will let you know what to expect when you're applying for a loan. All consumers are entitled to one free credit report per year.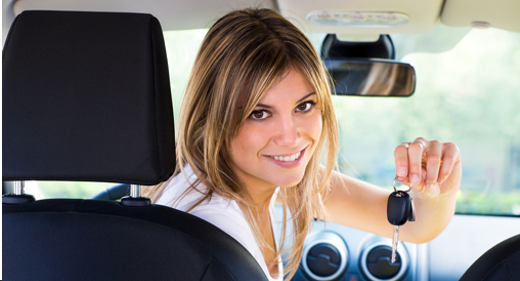 Once you're approved, the lender will give you the total you are allowed to spend and the interest rate for which you were approved. What you do next will depend on whether you are buying a new or used car. If you know the exact new car you want to buy, you negotiate for the car as you normally would and the dealer will get in touch with your lender to arrange payment. Some lenders have a list of approved car dealers, so make sure you verify that the place you are doing business with is on the list.
If you are undecided about what new car you want, many lenders will give you a sort of "blank check" that isn't limited to a certain car or dealer. The check isn't truly blank, because its maximum amount will be the one for which you qualified. With this check in hand you can now visit multiple dealerships and test-drive as many cars as you want before making a decision on what to buy.
Once you've found the right car for you, hand over your check and the dealer will make the arrangements with your lender.
The requirements for buying a used car are slightly different. Most lenders will specify that the car must be purchased at a franchised dealership. This rules out buying from private-party sellers and independent dealerships. There are also restrictions on the age and mileage of the vehicle. Capital One, for example, says its loans can't be made for cars that exceed $30,000. The vehicle can't be more than seven years old and can't have more than 70,000 miles on the odometer. If you wanted to buy a used car from a private seller or independent dealership, you would have to take out a personal loan, which usually carries much higher interest rates.
Why Get Pre-Approved for a Car Loan?
Pre-approval might seem like an extra step in the car buying process (which already has plenty of them). But there are good reasons to take a little extra time to get a pre-approved car loan:
It encourages you to stick to a budget: A pre-approval notice will let you know exactly how much you can spend. Keep in mind that you will need to account for taxes and other fees. In other words, if you have been approved for a $30,000 loan, try searching for something that costs a few thousand dollars less.
It allows you to compare interest rates: There's no guarantee that you'll get the best rate by getting pre-approved, but at least you'll have a baseline to compare with the rates that dealerships offer you. It is likely that the dealer will try to beat the interest rate you already have. You can either tell the dealer you're not interested or fill out the dealer's credit application to see what's offered. Automakers often offer highly subsidized loan interest rates as a means of getting people to finance with them. We keep track of these advertised rates on the incentives and rebates page on Edmunds.com, and it's a good idea to check them.
It simplifies negotiation: Once you're pre-approved, you can shop for the car as if you had a check in your pocket. This helps you keep focused on the actual selling price of the car, rather than keeping track of the interest rate, down payment, loan term and trade-in. When asking for the price on the car, you can simply ask, "What's the 'out-the door' price on this car?"
It reduces the risk of spot delivery complications: "Yo-yo financing" occurs when a dealer allows a consumer with shaky credit to take possession of a vehicle without the financing being fully sorted out. A few days later, the buyer gets a call from the dealer saying that the loan was not approved and that he has to bring back the car to either re-apply for a loan (usually with higher rates), or worse, come up with a larger down payment. Buyers can avoid situations like this if they have been pre-approved for a loan.
It saves time and hassle in the finance and insurance office: Car buyers dread the finance and insurance (F&I) office because of the time it takes and the sales pitches the F&I manager makes. Some of the delay is unavoidable. There is a lot of paperwork involved in the purchase of a vehicle. But if you have been pre-approved, the time — theoretically — should be cut in half. And when the F&I manager pitches tire warranties and paint protection, you can always use your pre-approval as an easy way of saying no. Let the manager know that you've been approved for a certain amount and you don't want to spend any more.
Final Notes You might not always use your pre-approved car loan, and that's OK. There are times when the dealer can beat the rate you initially received. But having that pre-approval puts the rates in context and gives you the flexibility to take your business anywhere you want to. Get approved for you next auto loan today!!